TORETA SUR LIE - Toreta
Wine ID: cwb033102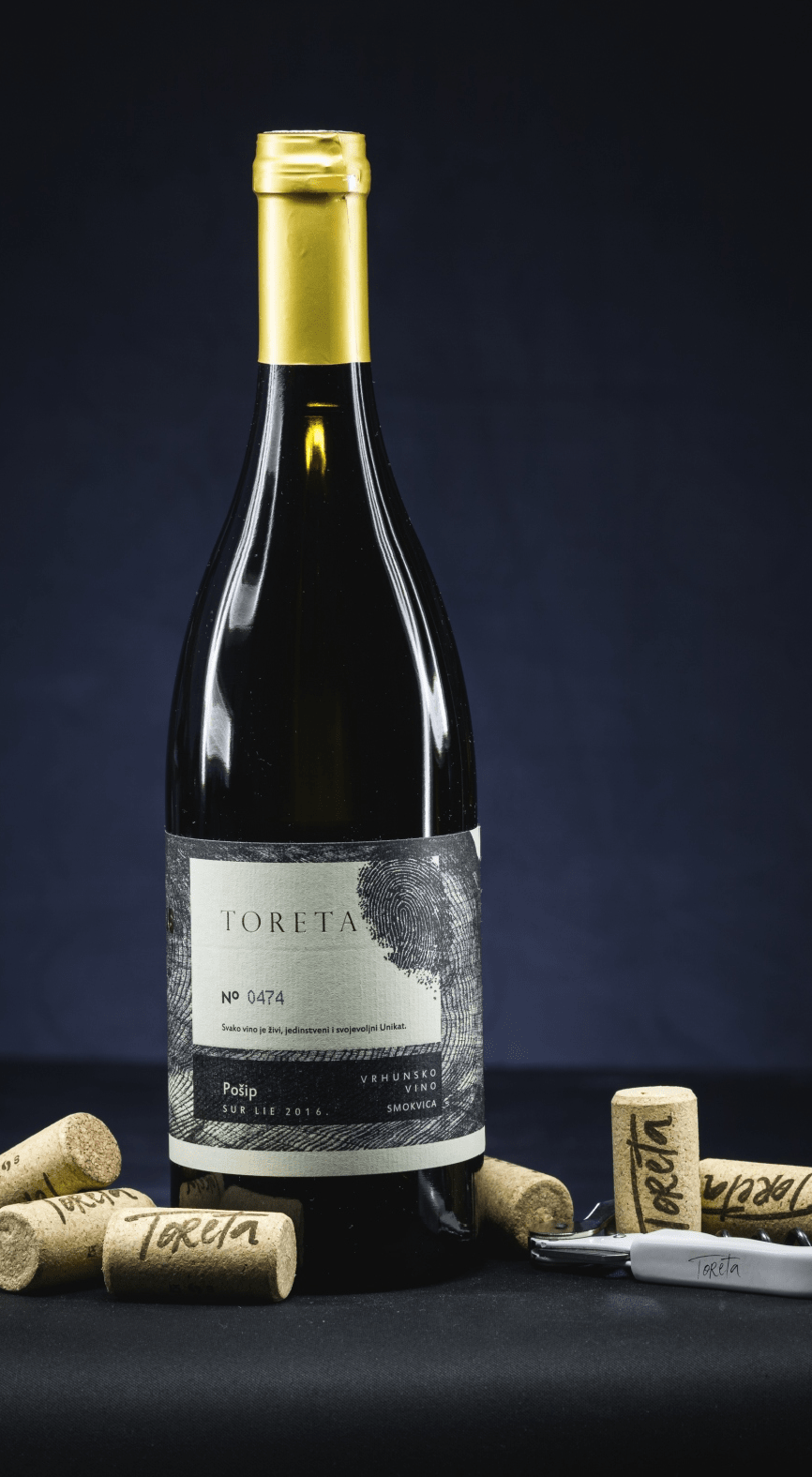 Wine type: Top Quality dr white wine
Vintage: 2017.
Variety: Pošip
Position/Terroir: Smokvica
Alcohol content: 13,5 %
Volume: 0,75 lit.
Age of wineyard: <25 years
HAND HARVESTING – SELECTION OF THE BEST GRAPES
AGED IN 22 HL OAK BARRELS FOR A 24 MONTHS
Lees are leftover yeast particles and sediments that precipitate at the bottom of a barrel or tank during fermentation. When aged "sur lie" or on lies, the wine is aged in contact with the lees, a method that adds depth and complexity. Aged in large Slavonian oak barrels, the Pošip sur Lie shows aromas of ripe fruit and citrus notes, rich flavors on the palate, a well-balanced acidity and a long finish.
Limited edition – only 3000 bottles.