ROSE - Siljan
Wine ID: cwb040107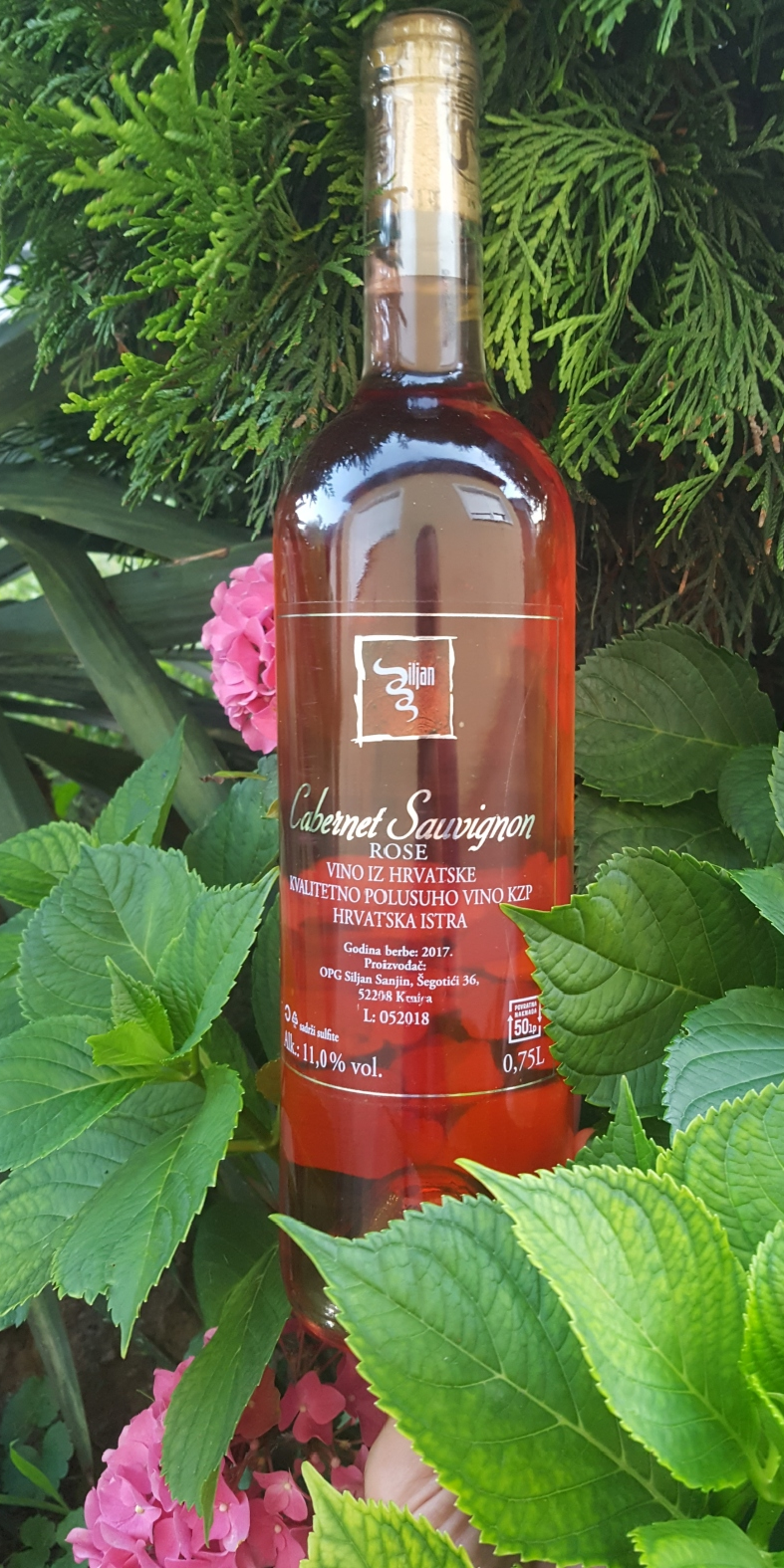 Wine type: Quality semi-dry pink wine
Vintage: 2020.
Variety: Cabernet Sauvignon
Position/Terroir: Eastern Istria
Alcohol content: 12,0 %
Volume: 0,75 lit.
ABOUT THE VARIETY - Cabernet sauvignon is one of the world's best wine varieties, and as such is one of the famous top wines of the world's most famous wine-growing regions. The classic type of wine Cabernet sauvignon means red wine of good and rich structure, high tannin content and good acidity. But in this particular case, the winemaker from this variety produced an excellent rosé worthy of the name of this variety.

APPEARANCE - At first glance of the bottle, a delicate pink color can be noticed of this rosé, whose tenderness stands out beautifully in the glass.

FRAGRANCE - This wine is adorned with an intense bouquet of fruity aromas of berries, strawberries and currants, lily floral aromas and hints of herbal mint aroma.

TASTE - On the palate you can notice a nice structure, rounded harmony of taste with hints of minerality and a commendably long aftertaste. The wine is refreshing and pleasantly full of flavor.

GENERAL IMPRESSION - A wine that delights with every step of drinking. From the most delicate pink color to the intense splendor of refreshing aromas that can be felt when opening the bottle. The excitement continues with drinking wine and lasts in his long aftertaste. It works as a wine that goes well with many dishes, but also for enjoying the wine itself.
GASTRO RECOMMENDATION - Enjoy wine with a meal based on white meat, risotto, fries, root vegetables or with any cheese.
Serving temperature: 6 - 8 ° C