DI MARE - Matković
Wine ID: cwb032604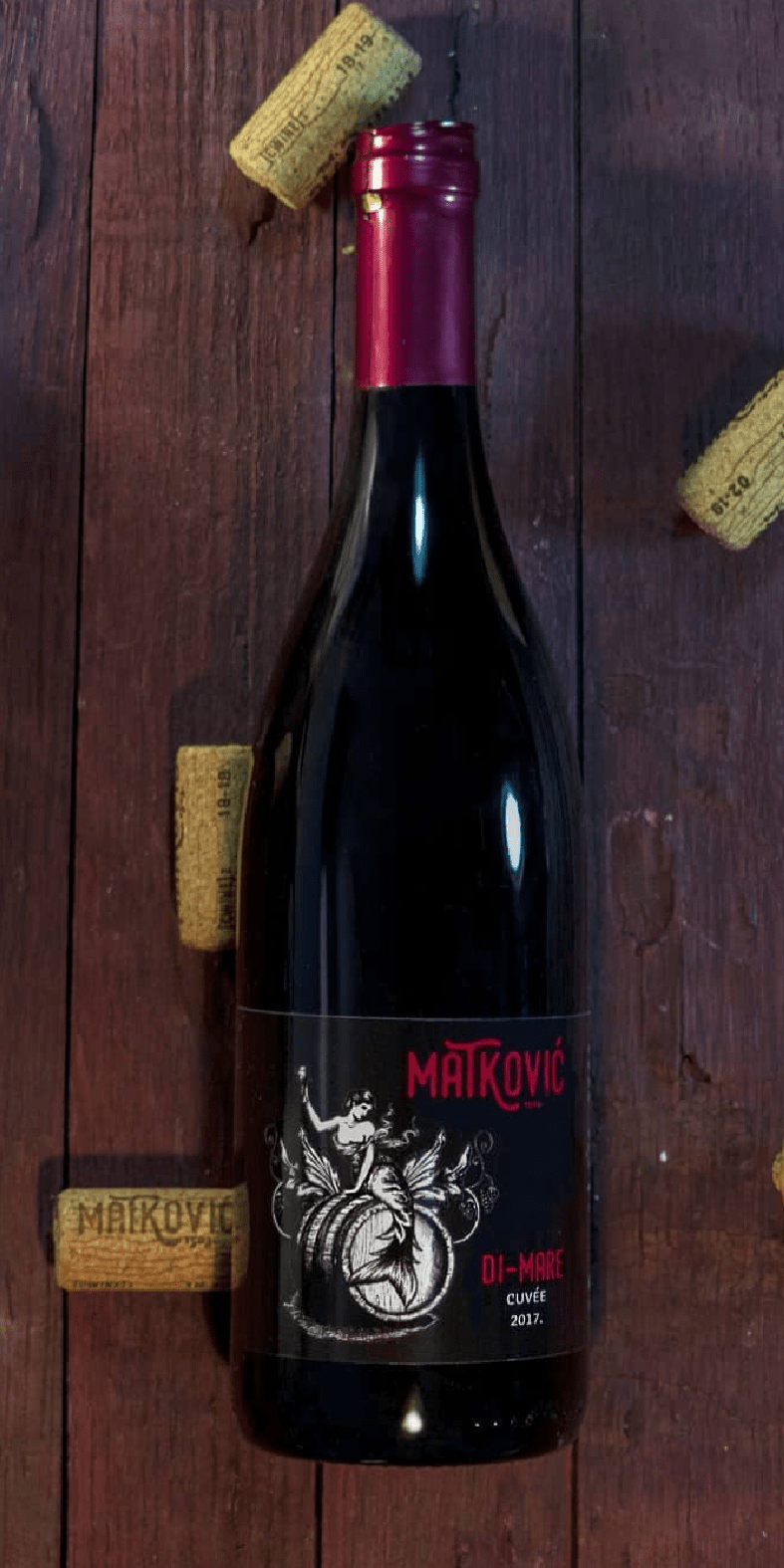 Wine type: Dry Red wine
Vintage: 2017.
Variety: Plavac Mali (70%), Marselan (30%)
Position/Terroir: Kuna Pelješka - Dingač
Alcohol content: 14,5 %
Volume: 0,75 lit.
Beautiful wine, soft and exudes maturity. The marriage of a mature and strong Plavac with the vegetal freshness of Marselan. The scent of Dingač's prunes intertwines with the meatiness of Marseilles and forms an attractive combination. In the mouth, Marselan softens the tannicity of Dingač and adds freshness to it, while Plavac gives its full body, mild sweetness, concentration and abundant maturity. All together perfectly balanced.