PRESTIGE /semi-dry/ - Ledinić Željko
Wine ID: cwb030101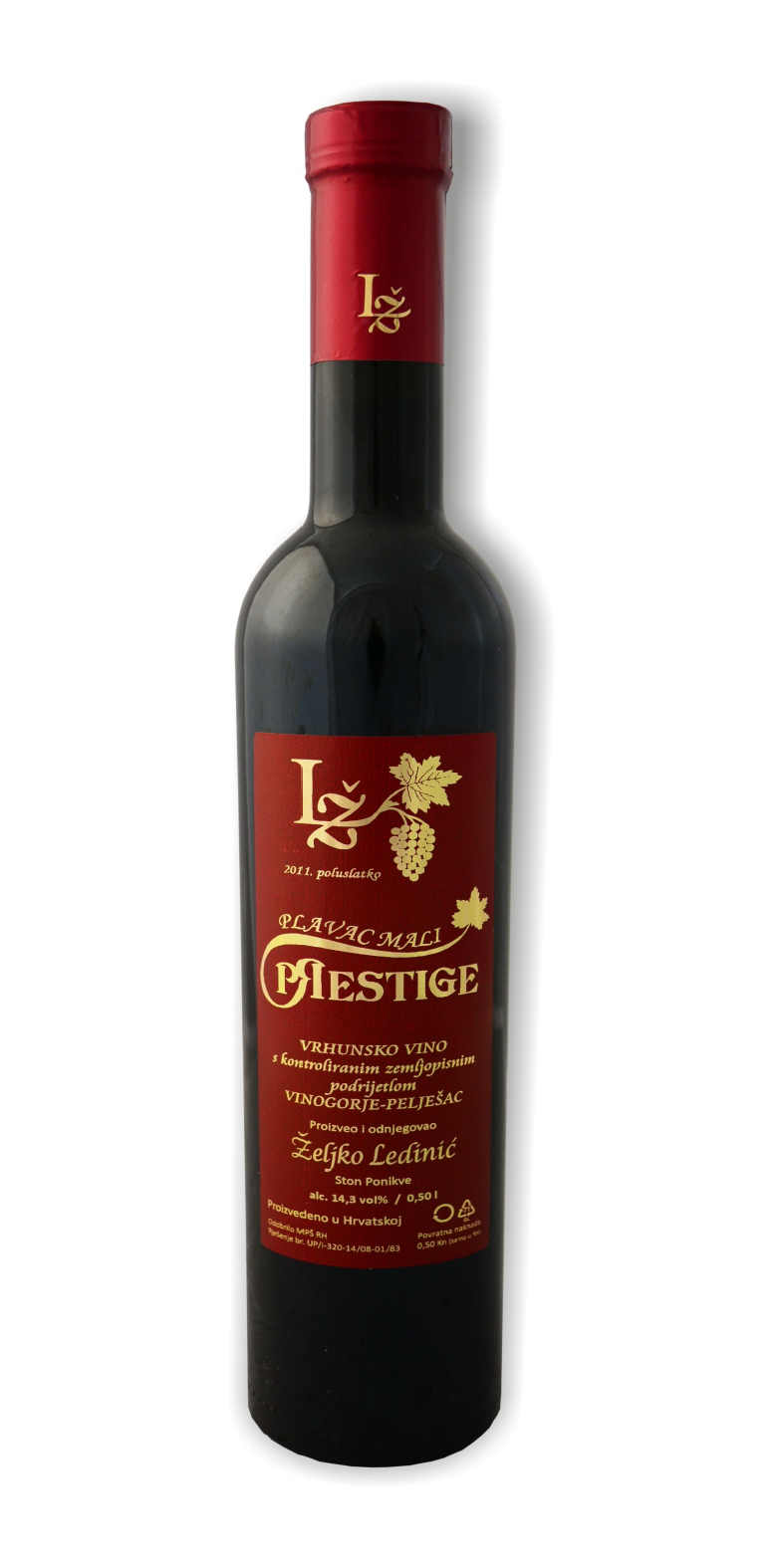 Wine type: Top-quality semi-dry red wine
Vintage: 2011. - 2012.
Variety: Plavac mali
Position/Terroir: Ponikve
Alcohol content: 14,3 %
Volume: 0,5 lit.
Serving temperature: 18 °C
Recommended with pašticada, other meat dishes and rich dishes, roasts. However, according to the words of the maker of this wine, sometimes one should simply abandon the rules and find what suits one best.