PJENUŠAC JAZZ - Josipović
Wine ID: cwb110603 / Barcode: 3857500027320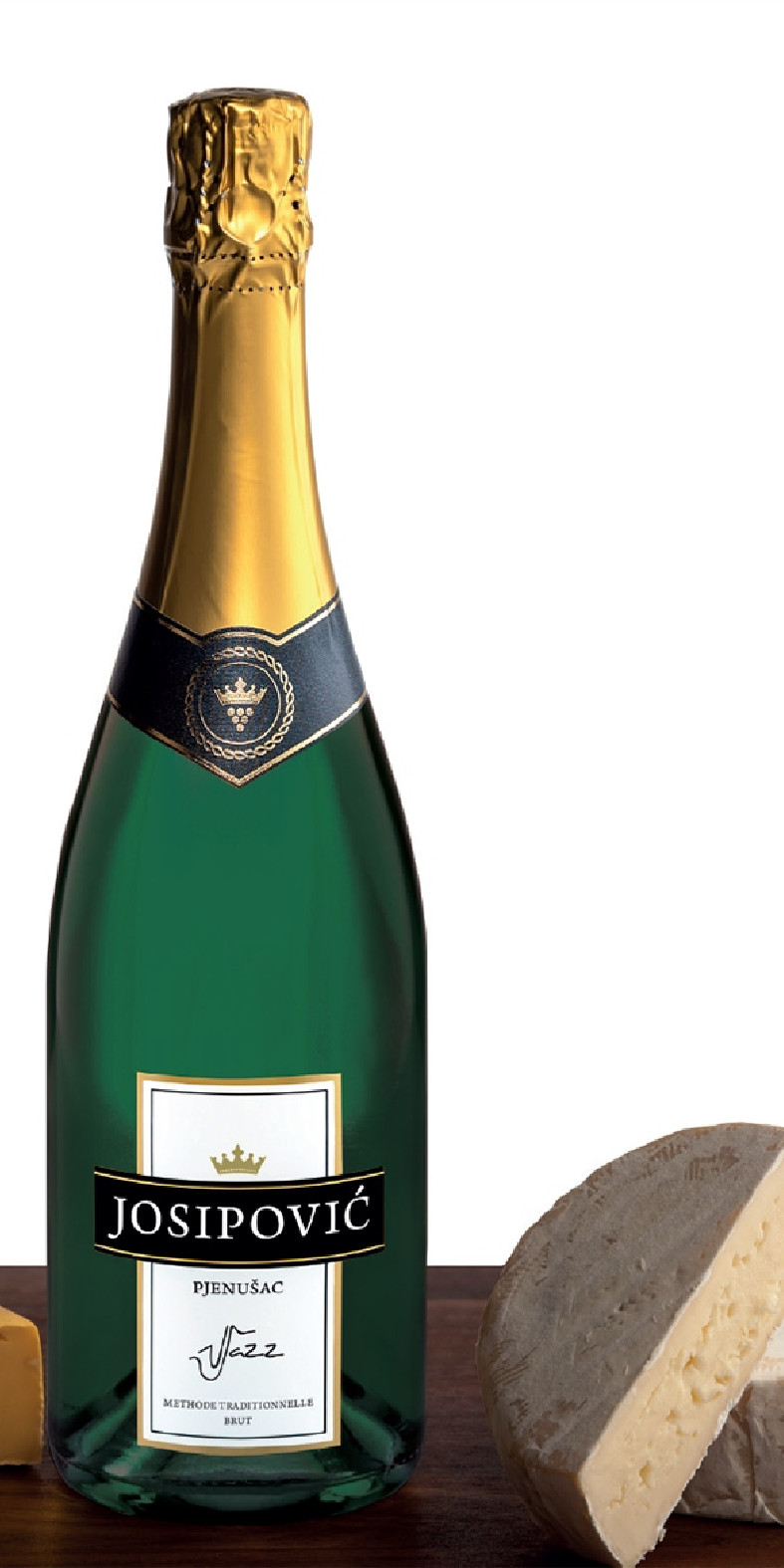 Wine type: Top - quality dry sparkling white wine
Vintage: 2015.
Variety: Graševina 65% i Rajnski rizling 35%
Position/Terroir: Bektež
Alcohol content: 12,5 %
Volume: 0,75 lit.
Sparkling wine Jazz is an interesting combination of Grasevina and Rhine Riesling. These varieties are used because they were our traditionally cultivated varieties, and we wanted to make a departure from Chardonnay in the context of sparkling wines.
Jazz was made according to the classic method (the method of fermentation in the bottle). He lived on leaven for two and a half years, giving him a ripe and rich flavor. Bubbles are small and numerous and give you the extraordinary freshness of this particular wine. Jazz is a sparkling wine with 8 g / l of sweetener, which puts it in the brut (dry) category.
Jazz is recommended as an aperitif cooled at 5 ° C. It goes well with risotto, chicken, pasta, seafood, but also with sweets.
Restaurant Politin, Malinska
Hotel Pinia, Malinska
Blue waves resort, Malinska
Tavern Dalmatino, Bol
Hotel Bretanide, Bol