PJENUŠAC TANGO - Josipović
Wine ID: cwb110604 / Barcode: 3857500027375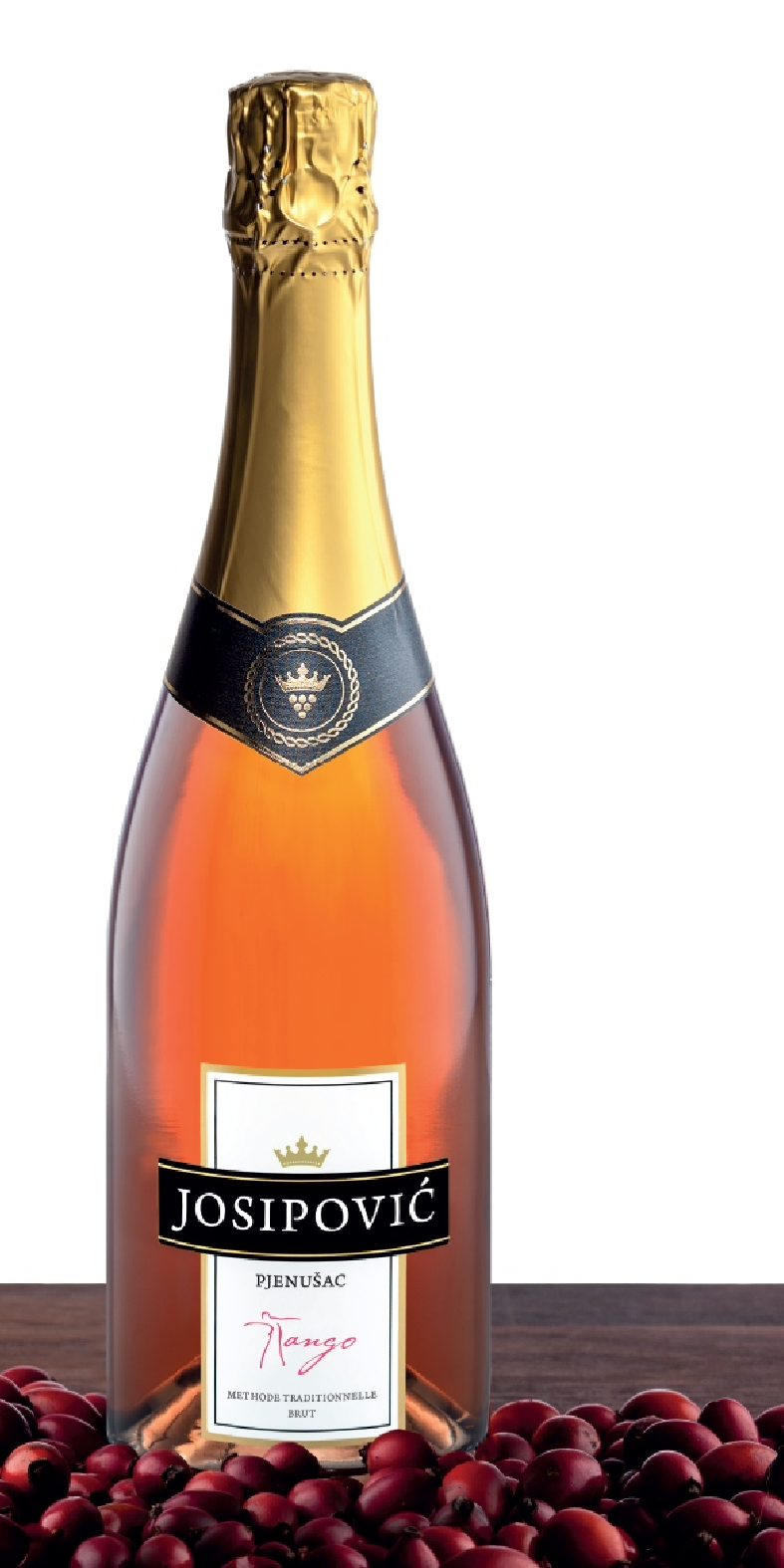 Wine type: Top - quality dry sparkling pink wine
Vintage: 2017.
Variety: Pinot sivi
Position/Terroir: Bektež
Alcohol content: 13,0 %
Volume: 0,75 lit.
Sparkling wine Tango is Pinot Gray in a brand new dress. The reddish color that most winemakers want to avoid in this variety, we have further emphasized with grape maceration. Apart from the color, this process is used to extract the extra aromatic constituents of the variety in the basic wine. The classic process of producing champagne (fermentation in the bottle) followed, resulting in excellent and unusual top sparkling wine.
The tango was lies on the yeast for 1,5 years which manifests itself in a complex and long-lasting taste. Contains 13.0% alcohol - Tango is by no means light pink sparkling wine. The remainder of the juice is 10 g / l and is therefore classified as a Brut category.
Serve well cooled to 5 ˚C. Tango has a fulness and good body and it is also recommended with  "stronger" dishes.
Hotel Pinia, Malinska
Tavern Dalmatino, Bol
Hotel Bretanide, Bol