GRAŠEVINA - IZBORNA BERBA PROSUŠENIH BOBICA - Jakopić
Wine ID: cwb090111 / Barcode: 3859893349119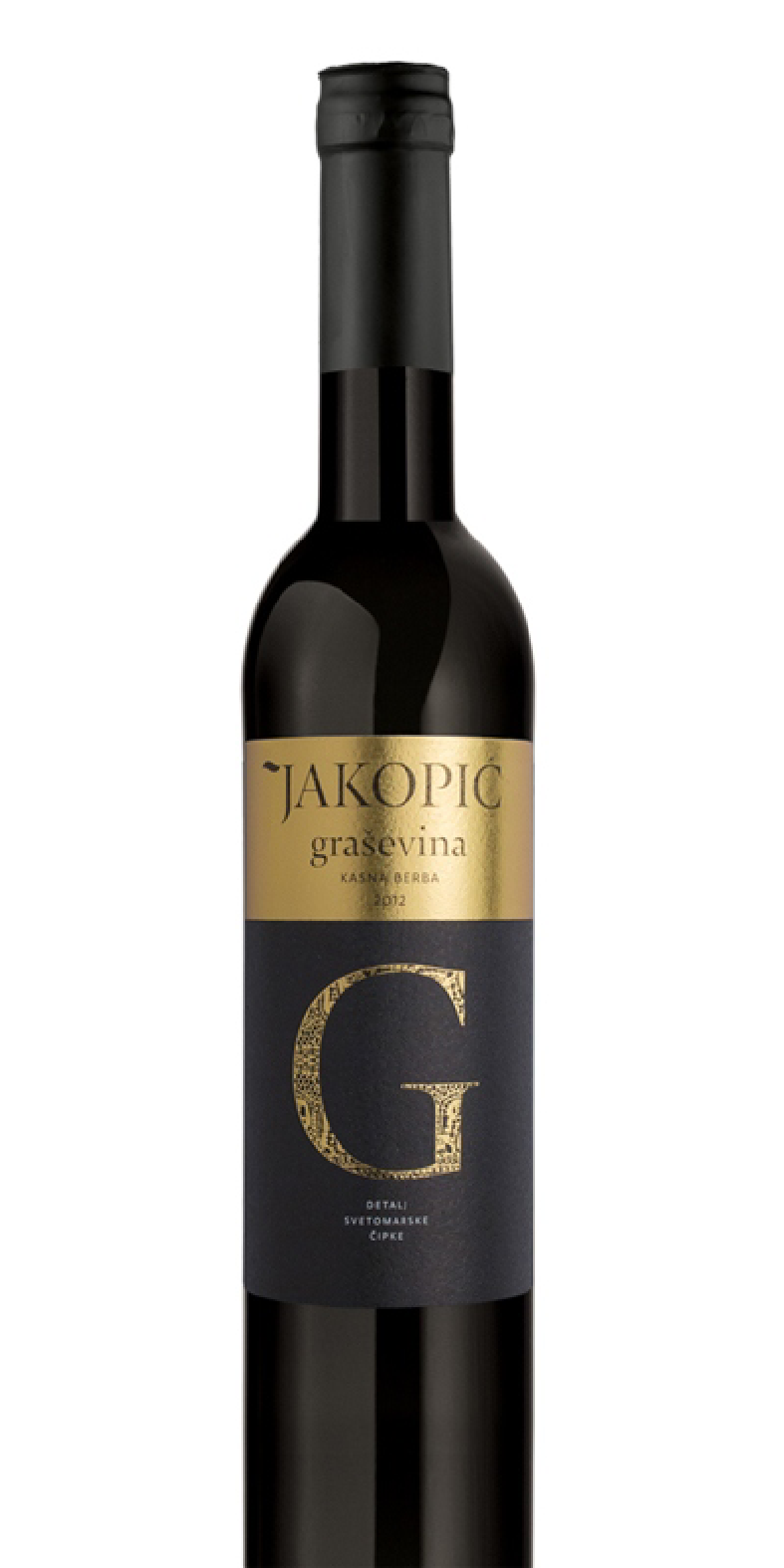 Wine type: Top-quality sweet white wine
Vintage: 2015.
Variety: Graševina
Position/Terroir: Štrigova
Alcohol content: 12,0 %
Volume: 0,5 lit.
A rich but elegant aromatic profile of alive, gold-plated colors with a greenish look that combines freshness, raisins, ginger, dates, dried apricots, honey, dried chamomile flower and freshly hatched hay. Very sweet, well-balanced despite the high concentration of natural unrefined sugar. Excellent freshness and vividness at the end, which requires more wine.
Decanter 2017 - Graševina IBPB 2017. - Platinum
IWC London 2017. - Graševina IBPB 2015 . - Bronze
With desserts of medium body, very aromatic, sweet and greasy.