PUŠIPEL - IZBORNA BERBA BOBICA - Jakopić
Wine ID: cwb090110 / Barcode: 3859893349096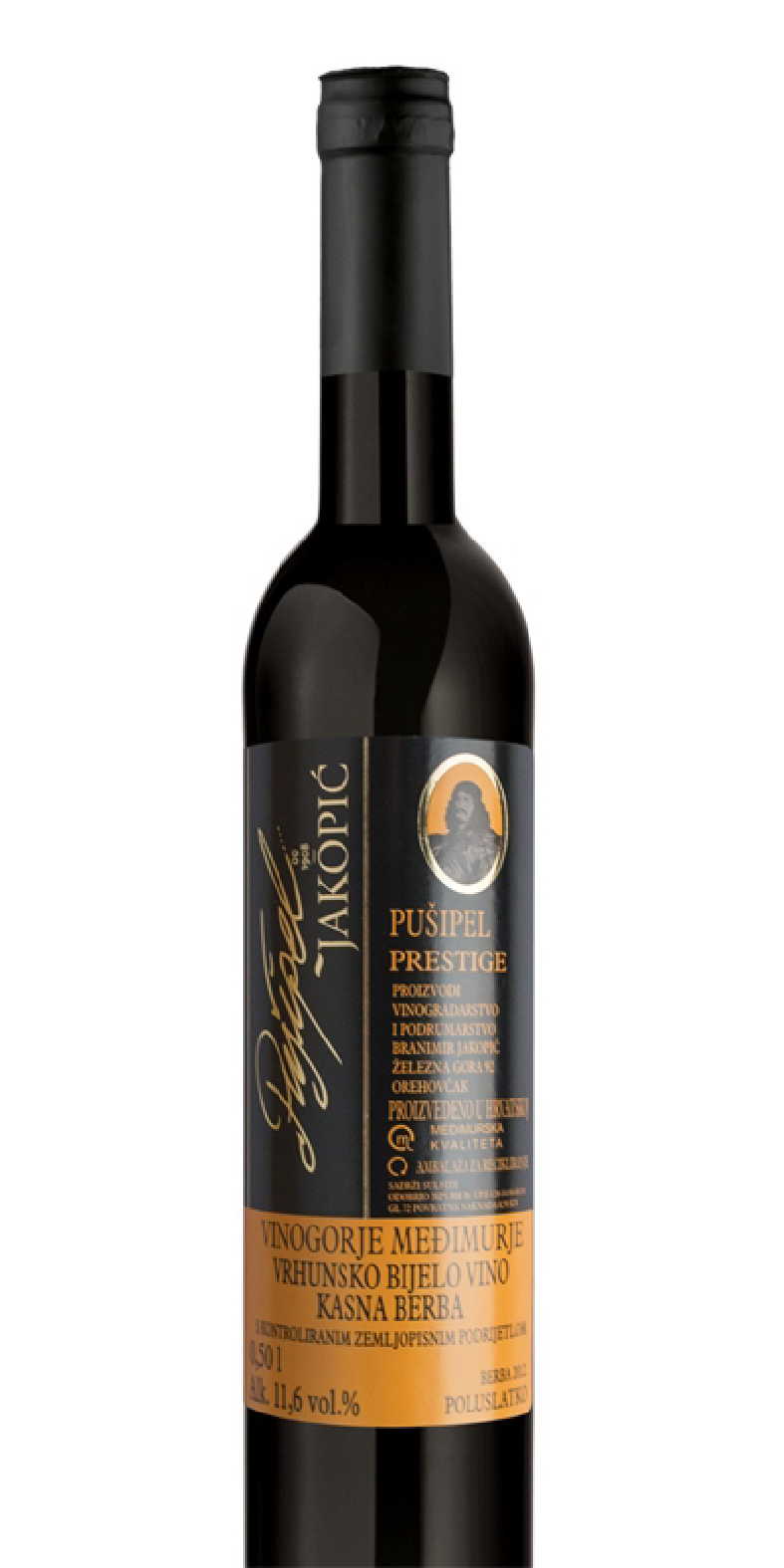 Wine type: Top-quality semi-sweet white wine
Vintage: 2015.
Variety: Moslavac
Position/Terroir: Štrigova
Alcohol content: 11,6 %
Volume: 0,5 lit.
Aromatic - flavorous implosion, from golden color, over a wide and distinct aromatic spectrum that associates with raisins, ginger, dates, dried apricots, flower honey and dried chamomile flower. Full and slender body and exquisitely balanced. Long-lasting and very content-rich closing flavor.
Decanter 2018. - Gold medal
Along with dishes of high tenderness of sweetness, stronger body structures, with sweetness of ingredients, greasy with pronounced aromatic.