Grenache Noir - Vinketa Wines
Wine ID: cwb190701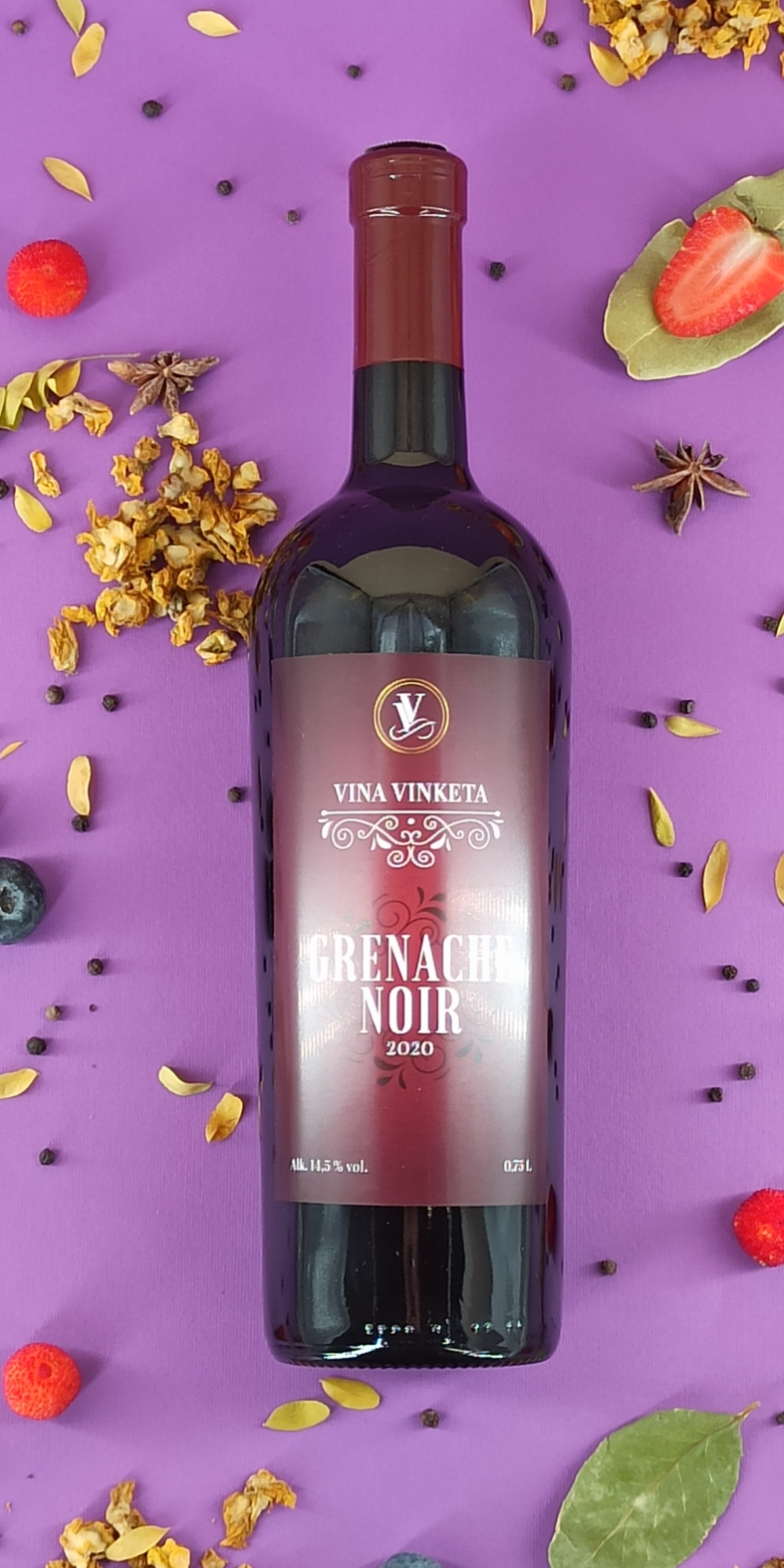 Wine type: Top Quaility dry red wine KZP
Vintage: 2022.
Variety: Grenache Noir
Position/Terroir: Nadin
Alcohol content: 16,0 %
Volume: 0,75 lit.
Dark red in color with a purple hue, strong fruity aromas of blackcurrant, black cherries, black olives, coffee, gingerbread, honey, leather, black pepper, tar, spices and roasted nuts. By aging in a wooden barrel, its aromas do not remain, but on the contrary, it is refined, rich, and has its own terroir.
Total production volume 800 L
Grenache Noir 2022 Sabatina gold medal
Grenache Noir 2022 Vincekovo gold medal
The wine makes a great combination with certain fall and winter dishes, such as lamb, pork, roasted vegetables, beef soup, potatoes, cured meats, and hard cheeses.
Best served at temperature 15-18 °C