SAN MARINO - Pavlomir
Wine ID: cwb120207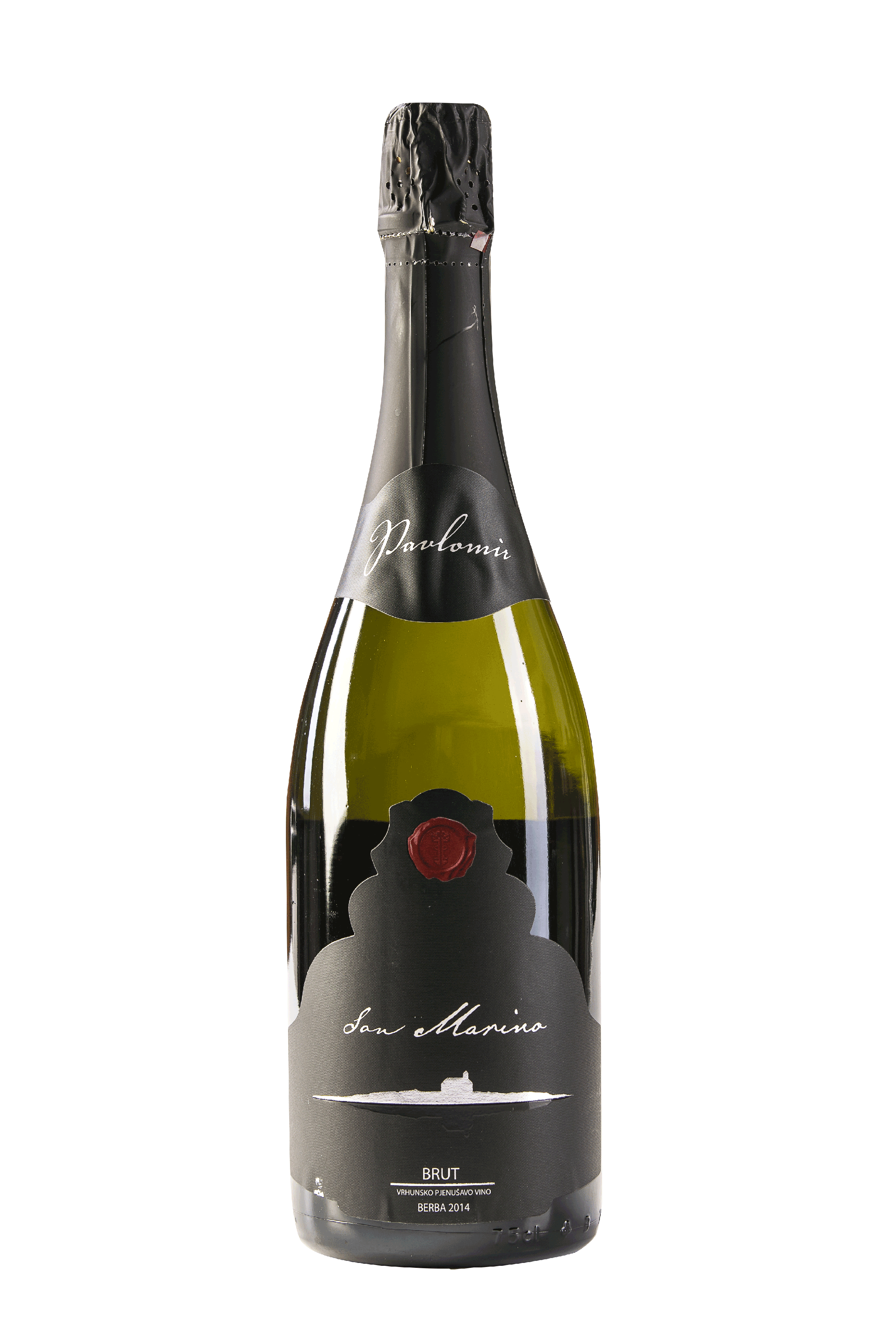 Wine type: Sparkling top-quality white wine
Vintage: 2014.
Variety: Žlahtina
Position/Terroir:
Alcohol content: 13,0 %
Volume: 0,75 lit.
Yellow-green color with a very fine bubbliness. Very stylish and fresh. The only top sparkling wine of the Žlahtina sort. Produced by a traditional method, ageing on its own yeast for 1-2 years.
With a pleasant fruity aroma, sit goes well with many fish dishes and fine cheeses and prosciutto. Best served at 6 - 8°C.