VALOMET - PZ Vrbnik
Wine ID: cwb120303 / Barcode: 3859889467049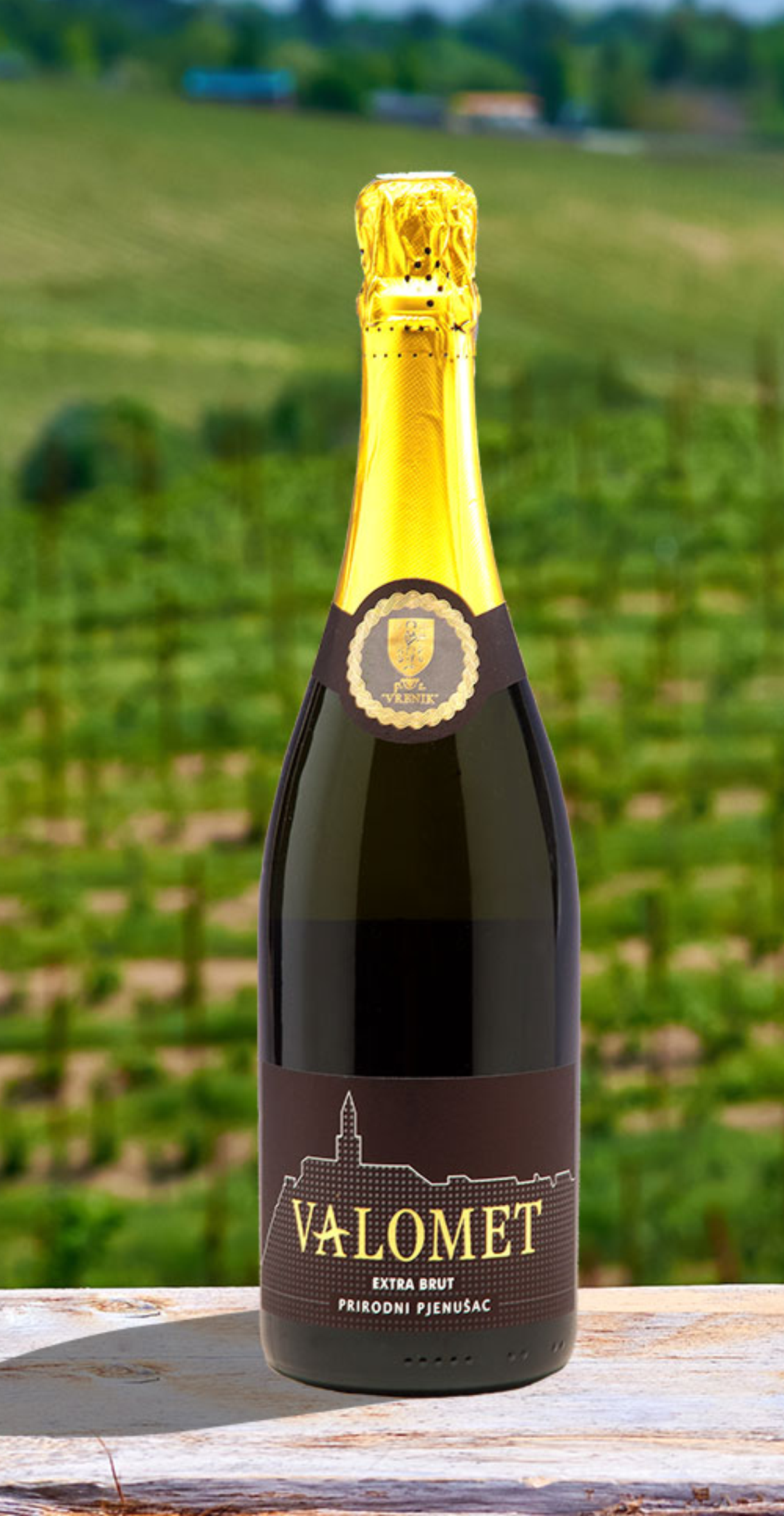 Wine type: Natural sparkling wine - Brut
Variety: Žlahtina
Position/Terroir: Vrbnik
Volume: 0,75 lit.
Valomet is a rock from which a sea wave breaks, the sea thus turning into foam. the basewine is Zlatna vrbnička žlahtina. It is produced by the traditional method of fermentation in bottles.

ORGANOLEPTIC CHARACTERISTICS:

Crystal clear, transparent colors, light and durable bouquet long fed with vibrant bubbles. The taste is mild, imbued with annoying bubbles, pleasantly refreshing. The overall impression is permeated by the character of excellence.

Maturation and aging takes a minimum of 20 months, turning the bottles is manual, removing the yeast (degorgeuse) immediately before delivery.

The wine is without liqueur and without the rest of the sugar, it can also be consumed by diabetics.
GASTRO RECOMMENDATION:

Aperitif, independent drink - does not have to be with food, it also goes well with several types of dishes, coastal and continental cuisine.

SERVING TEMPERATURE: 6 - 8 ° C