PROŠEK - PZ Vrbnik
Wine ID: cwb120304 / Barcode: 3859889467025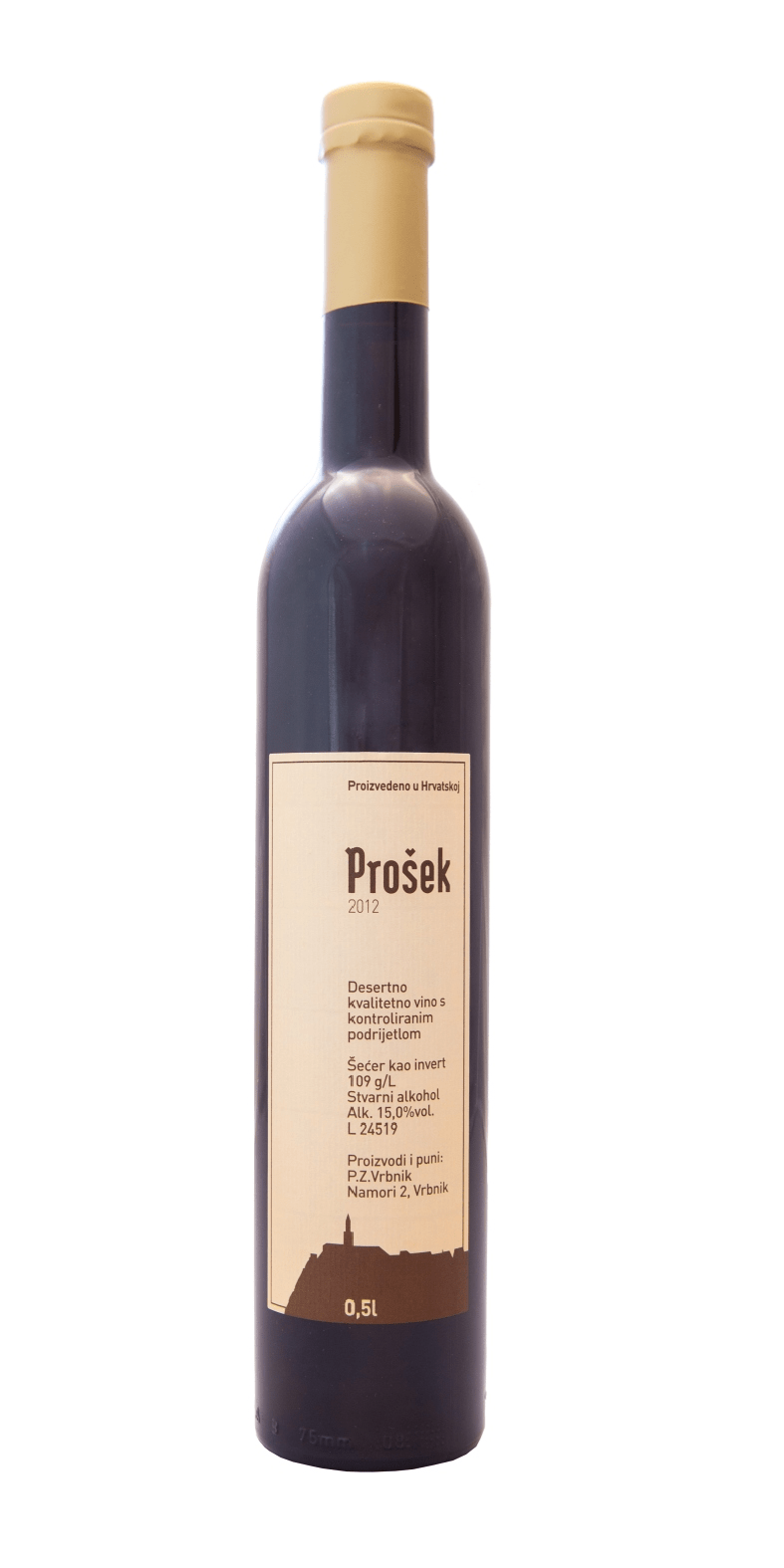 Wine type: Sweet dessert wine
Variety: Žlahtina
Position/Terroir: Vrbnik
Alcohol content: 15,0 %
ORGANOLEPTIC CHARACTERISTICS:
Crystal clear, golden-yellow color. Floral scent.
VINIFICATION:
Fermentation and aging in oak barrels.
Sugar> 110 g / L
Traditional product PZ Vrbnik. Variety of žlahtina, overripe grapes and concentrated must after long-term fermentation in oak barrels and perennial ripening produce a sweet beverage called prosecco
GASTRO RECOMMENDATION:
presnec, povitica, traditional Vrbnik cakes, aperitif and digestive.
SERVING TEMPERATURE: 16 - 18 ° C, and as an aperitif 6 - 8 ° C